With its Growth Talent Accelerator Programme (GTAP) 2023 designed to upskill key startup team members into knowledgeable Growth Engineers for their firms, alGROWithm, a Nigerian-based growth talent accelerator, has opened applications to entrepreneurs from Nigeria and Kenya.
Since its launch in 2019, alGROWithm has collaborated with tech companies, venture capital firms, and ecosystem builders to address the scalability issue faced by entrepreneurs, including Founders Factory Africa, Chaka, LSE, and Microtraction.
The team claims that scaling calls for more than just financial resources and that startup teams may lack the knowledge required to make the transition from start-up to scale-up. The Growth Talent Acceleration Program of alGROWithm seeks to close this gap.
"Last year, we learned that when startups hire new growth hackers, founders still have to wait for them to learn about the business before they can start creating value. So we started thinking about how to shorten that learning curve and have them deliver impact faster," said Bili Sule, Founder & CGO at alGROWithm. "We realised that many startups have team members with the foundational skills that growth expertise can be built upon, and they already have good knowledge of the business since they work there. Therefore they'll be in a better position to deliver impact faster if upskilled into Full Stack Growth Engineers (i.e. full value chain scope of growth expertise, rather than just marketing). This is the premise upon which we structured version 2 of the programme. It's designed to deliver impact faster"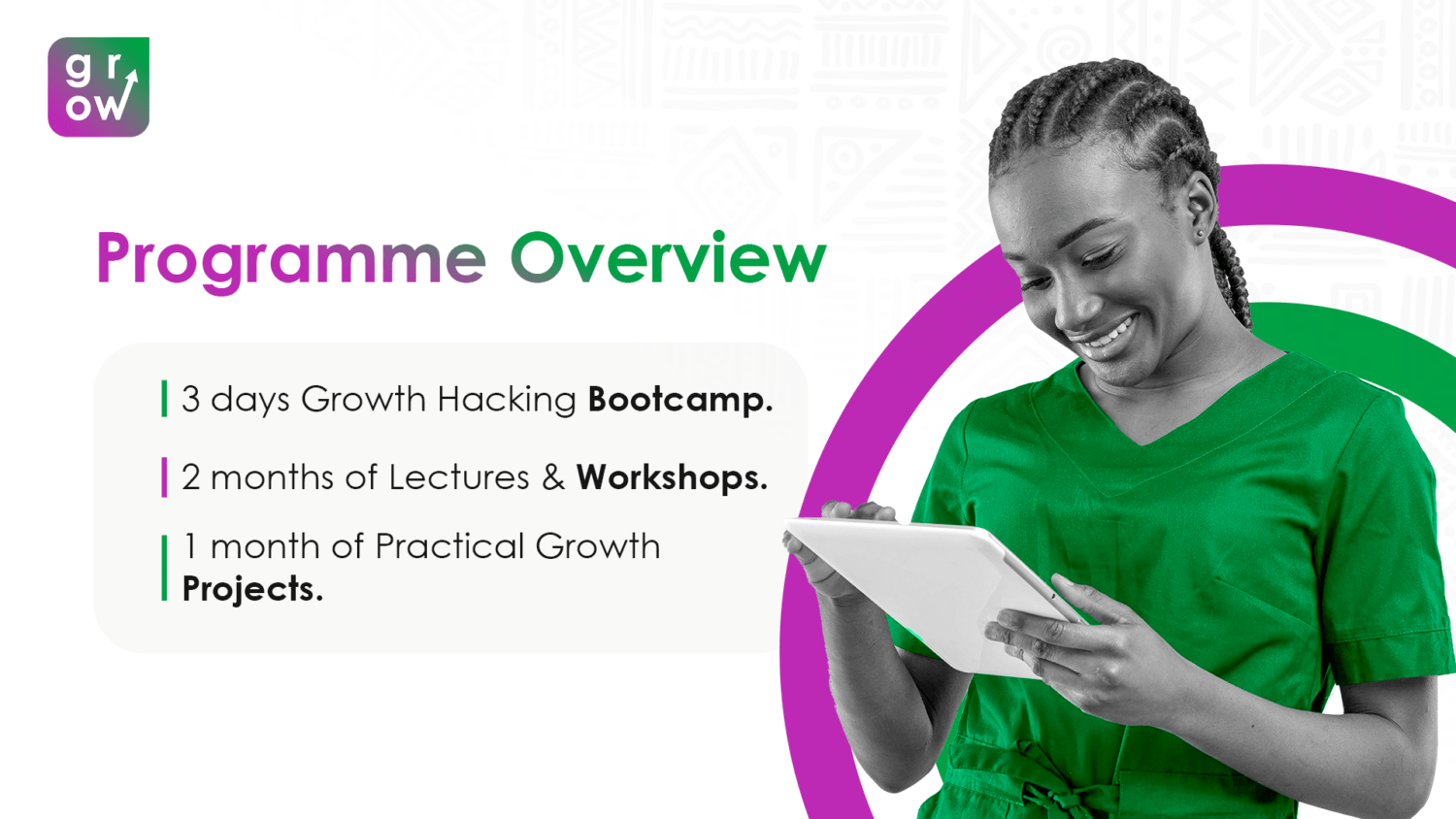 The 3-day in-person Growth Hacking Bootcamp, the 2-month online Growth skills lectures and workshops, and the 1-month supervised practical growth projects based on the company's development objectives with effect monitoring make up the 2023 GTAP program.
For continued peer-to-peer learning, participants will also get access to a handpicked private network of African growth hackers.
THE CURRICULUM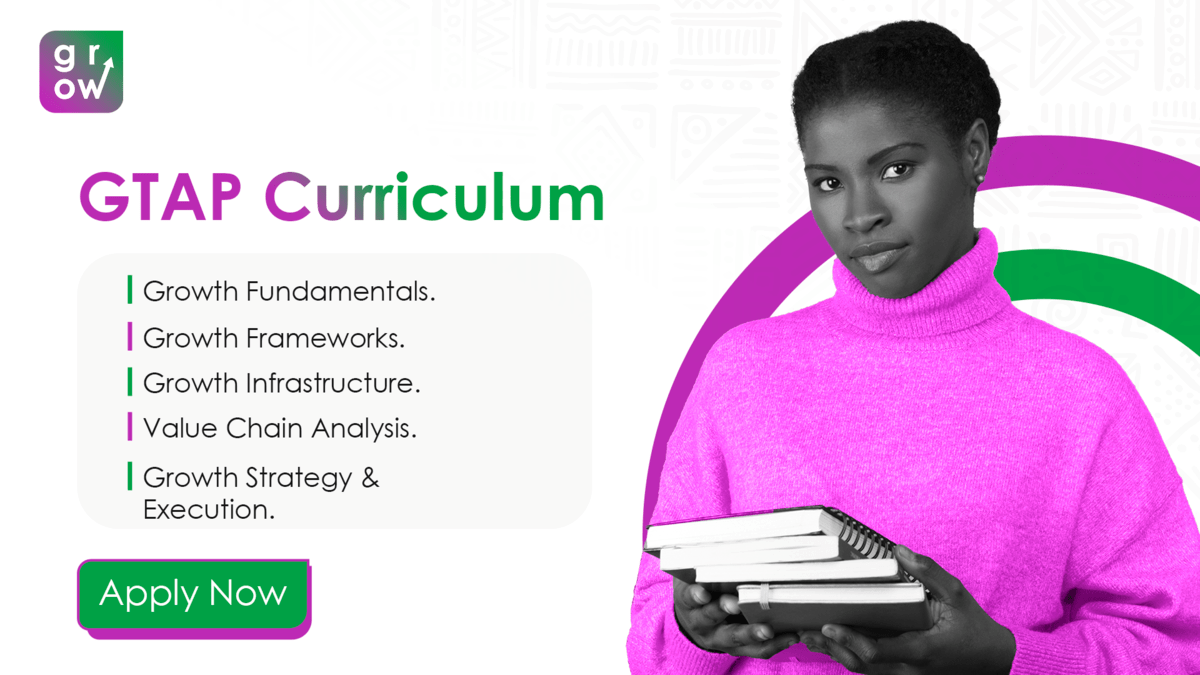 The core pillars of growth are the foundation around which the GTAP curriculum is built. Participants will also learn how to create growth strategies and the infrastructure needed to implement them using various frameworks and tools.
Also, they will learn the following behavioral science and choice architecture strategies for comprehending and influencing user behavior.
AUTHENTICATION OF APPLICANTS
Except for founders and co-founders, who may nominate themselves, nominations must be made by founders or company executives and not by the applicants themselves.
Each candidate must pass a simple online screening test to see whether they possess the necessary skills to succeed on the program. Each organization may nominate up to four team members for the program.
You can nominate yourself and/or members of your team until April 17, 2023, at https://algrowithm.com/gtap/apply-2023/. or ask your company to nominate you by sending them the link.
"Our training programme is not like many others that are theory based.  Ours is anchored in real life techniques, frameworks and strategies that we have used ourselves, in delivering growth consistently to our clients," concluded Seyi Boya, Growth Marketing Ops Lead at alGROWithm.