WhatsApp Channels, a feature that will allow users to broadcast information to several people on the app, is said to be in the works.
The business, which recently announced the launch of a function that allows users to "keep" fading messages, may soon provide read-only channels that allow users to post updates that other users can subscribe to. According to a study, unlike ordinary WhatsApp chats, these channels may not be protected by end-to-end encryption, and users' channel membership is expected to remain secret.
According to information obtained by WhatsApp feature tracker WABetaInfo from the most recent beta version of WhatsApp for iOS (Testflight version 23.8.0), the Meta-owned messaging service intends to enhance the Status pane with a new Channels section.
This area will allow users to find new channels by clicking on the Find Channels button. According to the feature tracker, WhatsApp Channels will not display personal information such as members' names or phone numbers.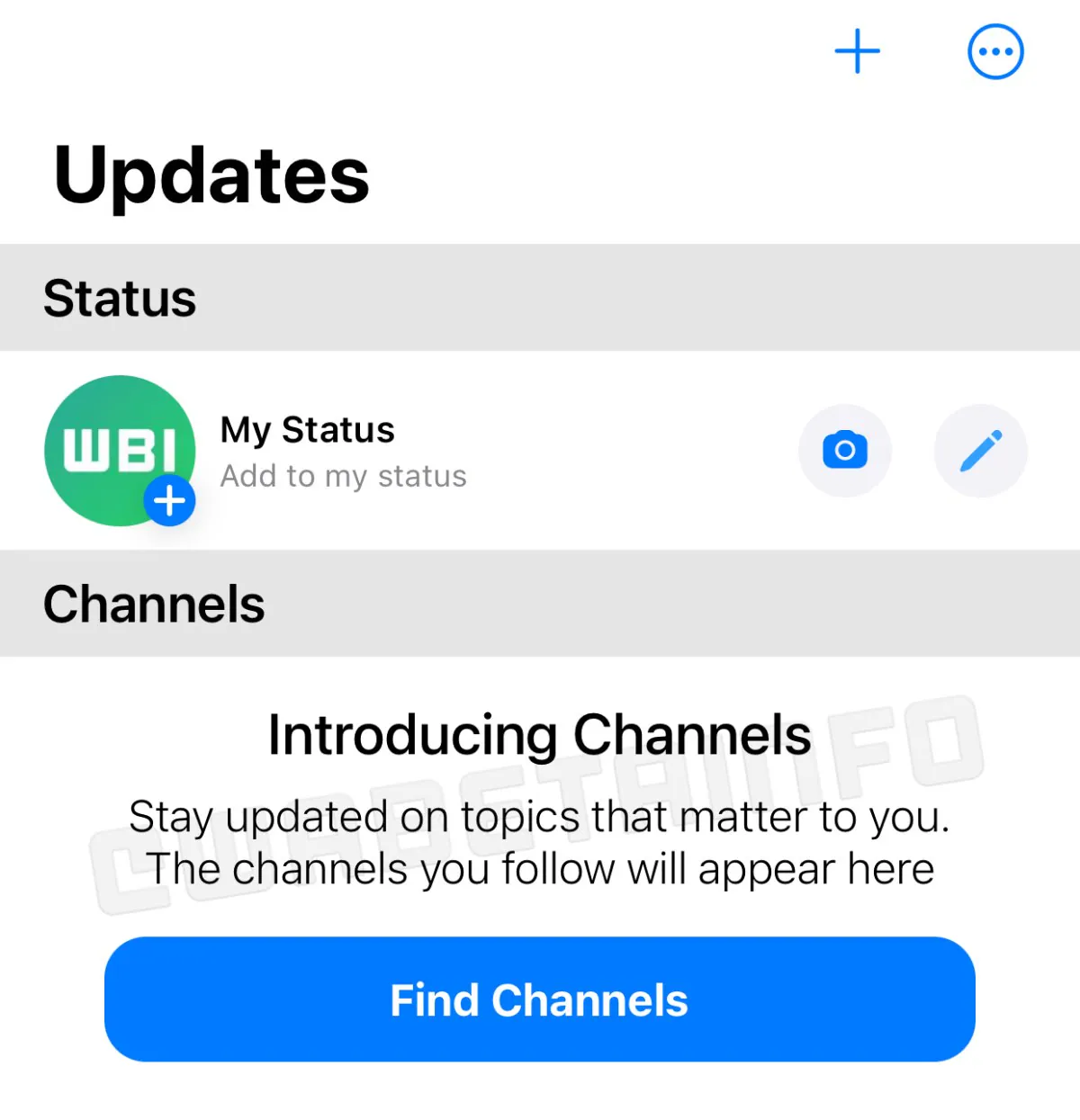 It's worth mentioning that WhatsApp's competitor Telegram already has a similar channel function that allows users to subscribe to these broadcast-only groups, allowing information or updates to be distributed to subscribers. Users are notified when new messages are placed in channels, which function similarly to read-only groups.
Users would have to actively subscribe to these channels on WhatsApp using the channel name or handle, according to WABetaInfo, and there will be no automated suggestions or social graph that proposes new channels for users.
Channels, unlike many other features that may now be tried by users on WhatsApp's beta channel for iOS or Android, are still in development, according to the feature tracker. This implies that consumers will have to wait a bit before they can create or subscribe to new channels.
WhatsApp channels are expected to appear in future beta versions of the app before reaching all users on the stable release channel. There's no news on whether this capability will be offered on WhatsApp's desktop client for Windows or Mac PCs.
WhatsApp announced the launch of a 'Keep in Chat' feature last week, which allows users to store messages in disappearing messages chats. However, the sender of a message will be told when a user saves a specific chat, and they can choose to block any user from "keeping" a message as a privacy measure.