Today, Meta unveiled new parental control features for Instagram, Facebook, and Messenger.
This includes a new parental supervision portal on Messenger, a tool that prevents unsolicited DMs on Messenger and Instagram in advance, and nudges to remind kids to take a break.
Messenger supervision controls, which will be available in Meta's Family Center, will be offered first in the United States, the United Kingdom, and Canada. Guardians will be able to check their teens' privacy and safety settings, changes to their Messenger contact list, and how much time they spend in the app using these capabilities. Guardians will also be notified if a teen reports someone; however, the youngster must explicitly consent to this notification.
Parents may also configure who can message their teens — only friends, friends of friends, or no one — as well as who can watch their stories. If the youngster changes any of these settings, the guardians will be notified.
Instagram has taken several steps in recent years to minimize teen connection with unknown adults. In the most recent change, the company will request that users who are not connected to a certain user issue an invitation to ask for permission to communicate. According to Instagram, they are text-only invites, and the sender can only send one at a time.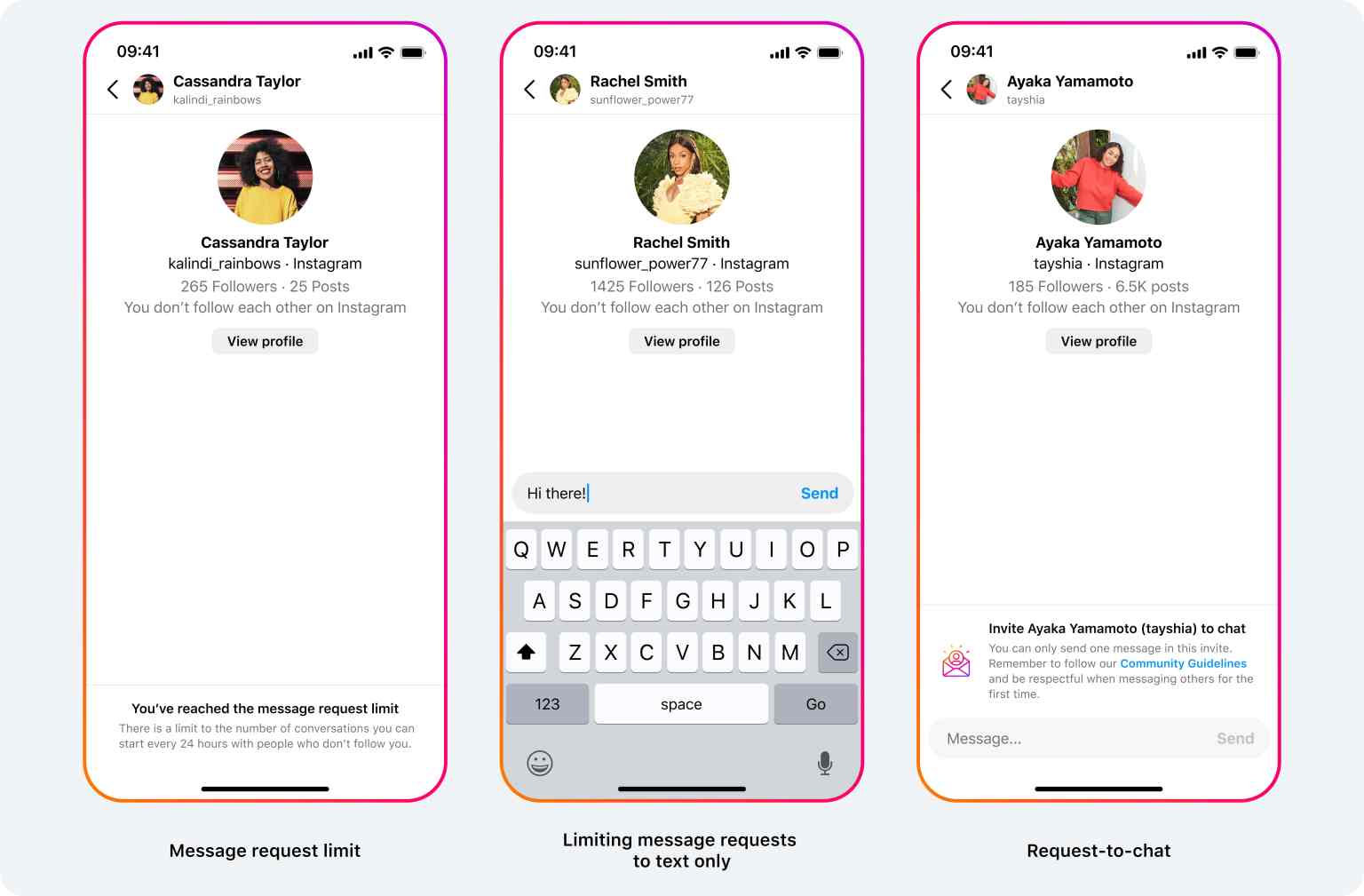 The corporation is also implementing restrictions to discourage prolonged usage and encourage customers to take a break. Instagram first offered a "Quiet mode" in January, allowing users to halt alerts and auto-reply to direct messages (DMs) to indicate that they are taking a vacation. Users in the United States, the United Kingdom, Ireland, Canada, Australia, and New Zealand will be able to access it at that moment. The business announced today that "Quiet mode" is now available globally.
Instagram has been experimenting features that encourage you to "take a break" and nudge users to put their phone down after a period of time. MetAdditionally, the company will also notify teens watching Reels at night to close the app. is now expanding this to Facebook, advising users to take a break after 20 minutes of use.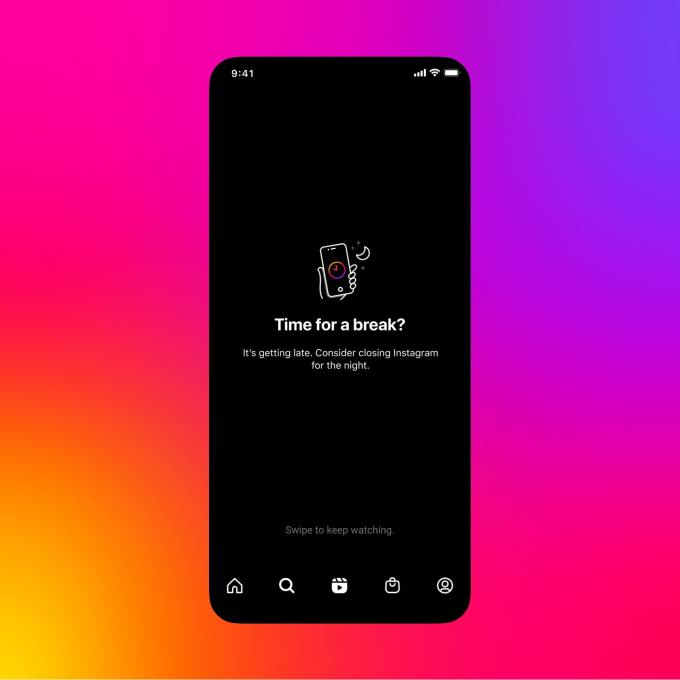 Meta is also sending kids a new Instagram message asking them to allow their guardians to monitor their accounts for protection. According to the business, parents may now view mutual for accounts that their teen follows or accounts that follow them.
Meta introduced control over ad targeting for teens on Instagram and Facebook earlier this year. It endorsed a technology in February that allowed children to prevent their intimate photographs from being posted online. However, the corporation has not stopped showing advertisements to teenagers. The corporation was penalized more than $400 million last year for violating GDPR regulations regarding children's privacy.