Digital Encode Limited, a multi-award-winning consulting and integration firm based in Lagos, Nigeria, is celebrating its 20th anniversary this month.
Founded in 2003, Digital Encode specializes in designing, managing, and securing business-critical telecommunications environments and IT infrastructures.
Recognized in the industry for its vendor-independent perspective, the firm excels in solving multifaceted, complex enterprise network security and audit problems.
With 20 years of sustained business success, Digital Encode stands as a testament to their innovation and unwavering commitment to excellence.
In Nigeria, where failed startups are commonplace, Digital Encode has defied the odds and emerged as a successful organization. While many startups faced closure due to resource limitations or lack of returns on investment, Digital Encode's resilience and customer-centric approach have allowed them to thrive.
In less than 2 years into its operations, GoMyWay, the ridesharing platform announced in September 2017, that it would be shutting down.  (Followed by others)
Failed startups litter the streets of Nigeria – in less than 2 years into its operations, GoMyWay, the ridesharing platform announced in September 2017, that it would be shutting down.  Citing lack of resources to run the business, the shareholders/Investors came to a conclusion to shut down operations.
Efritin.com; the classified ads platform also shut down its operations in Nigeria. In fact, I can recall vividly Nils Hammar, Saltside Technologies founder and CEO, saying that it was because the platform didn't generate desired returns on investment (ROI); hence, the decision to scale back on its investments in Nigeria.  He also noted the high cost of data and internet use as a major hindrance to the business.
How about Showroom.ng. This platform came on board with the aim of making millionaires of up to 100,000 Nigerian carpenters and try it did. The showroom platform for carpenters to display their works and get connected to customers also shut down business. After 12 years of hustling, CEO, Sheriff Shittu, announced in 2016 that it was closing up shop.
Easy taxi – the first Rocket Internet hordes to launch in Africa in 2013.The platform which began operations in Brazil connects taxi drivers and passengers; it had over 1.5million app downloads and 45,000 taxi drivers on its platform. Despite an additional funding of over $10million from Rocket International for its expansion into Asia and Africa, the news of its exit from the African market came as a surprise to many.
The list continues. However, it is gladdening to see Digital Encode as one of the companies that stood the test of time. Today, it is a successful organization.
Of course, Digital Economy Encode is a company that puts customers and stakeholders at the heart of its business.
For these 20 years of its existence, the co-founders – Dr. Adewale Peter Obadare (Chief Visionary Officer – CVO) and Dr. Oluseyi Akindeinde (Chief Technology Officer – CTO), have focused on providing excellent services to meet the needs of the esteemed customers.
They have continued to improve on the services and also create new ones that suit modern day workplace. For instance, Digital Encode is among the first set of DPCOs – Data Protection Compliance Organizations in Nigeria that, inter alia, carry out: Data Protection Regulations Compliance and Breach Services for Data Controllers and Data Administrators; Training and Awareness Services; Privacy Breach Remediation Planning and Support, etc.
Digital Encode's co-founders, Dr. Adewale Peter Obadare (Chief Visionary Officer – CVO) and Dr. Oluseyi Akindeinde (Chief Technology Officer – CTO), are the brains behind the company's success. With a focus on providing excellent services and continually improving and expanding their offerings, Digital Encode has established itself as a leader in data protection compliance, information security management, vulnerability assessment, and risk management.
At Digital Encode, technology serves, critically, to save money and solve a problem. Digital Encode also provides advisory services toward improvements in Information Security Management, network security, vulnerability management, penetration testing, computer forensics, risk management and Business Continuity Management.
The company's unique methodology is rooted in the concept that a company should run its IT organization as a business. Throughout the well-defined process, Digital Encode translates strategic business objectives into sound, achievable technology solutions. This approach ensures that the technology never obscures the business goals.
Digital Encode's unique methodology emphasizes aligning IT organizations with business objectives to ensure technology solutions support and enhance overall goals. By maintaining a balance between taking calculated risks and protecting business resources, the co-founders have built a strong and trusted brand.
Digital Encode Staying Power
Digital Encode's staying power is attributable to the co-founders balancing act between taking bold risks and protecting their business resources. They have hired the best team, growing at a manageable pace, trusting their gut and listening to customers' reviews.
How Obadare and Akindeinde Made it Happen
The simple explanation to how Dr. Obadare and Dr. Akindeinde built 'this house', by first building themselves. Digital Encode draws strength from their resilience.
Dr. Obadare is one of the early entrants into the information technology sphere at its advent in Nigeria, with over twelve years' experience in the field of Internetworking and return on security investment.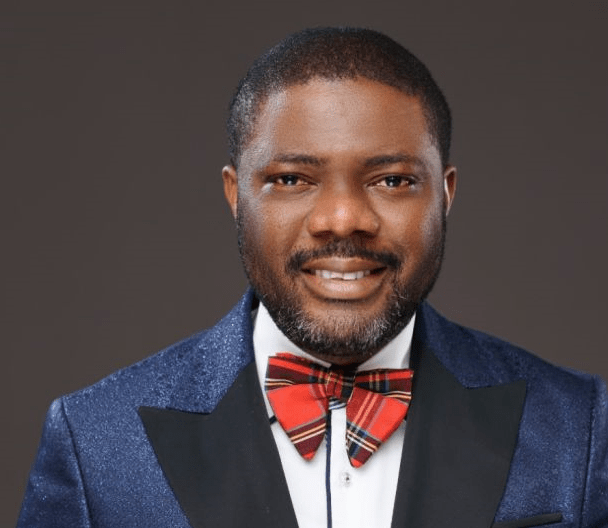 He also has in-depth knowledge of security systems, remote access, routing and switching technologies. He is also experienced at Packet filtering, HTTP, IPSEC and SSL VPN, authentication and encryption, Cryptography (hash functions, PKI), Digital Certificates, Firewalls, IDS, QoS Management, vulnerability and risk assessment, penetration testing, OSSTMM and OWASP.
Dr. Obadare has worked as Network security auditor and vulnerability expert at various organizations. His professional qualifications include: Microsoft Certified Professional MCP, Cisco Certified Network Professional CCNP, Cisco Certified Design Professional CCDP, and Cisco Certified Internetwork Expert CCIE written, Certified Ethical Hacker CEH, EC-COUNCIL SECURITY ANALYST ECSA, LICENSED PENETRATION TESTER LPT.
He is also an ISO 27001 ISMS Lead auditor as well as the Business Continuity Management BCM Lead Auditor from the British Standards Institute (BSi).
He is a Gold Team Member of OpenSource Security Testing Methodology Manual (OSSTMM) and the Institute of IT Compliance (ITCi).
Dr. Akindeinde on the other hand, also has more than 13 years' experience working in the IT and information security arena.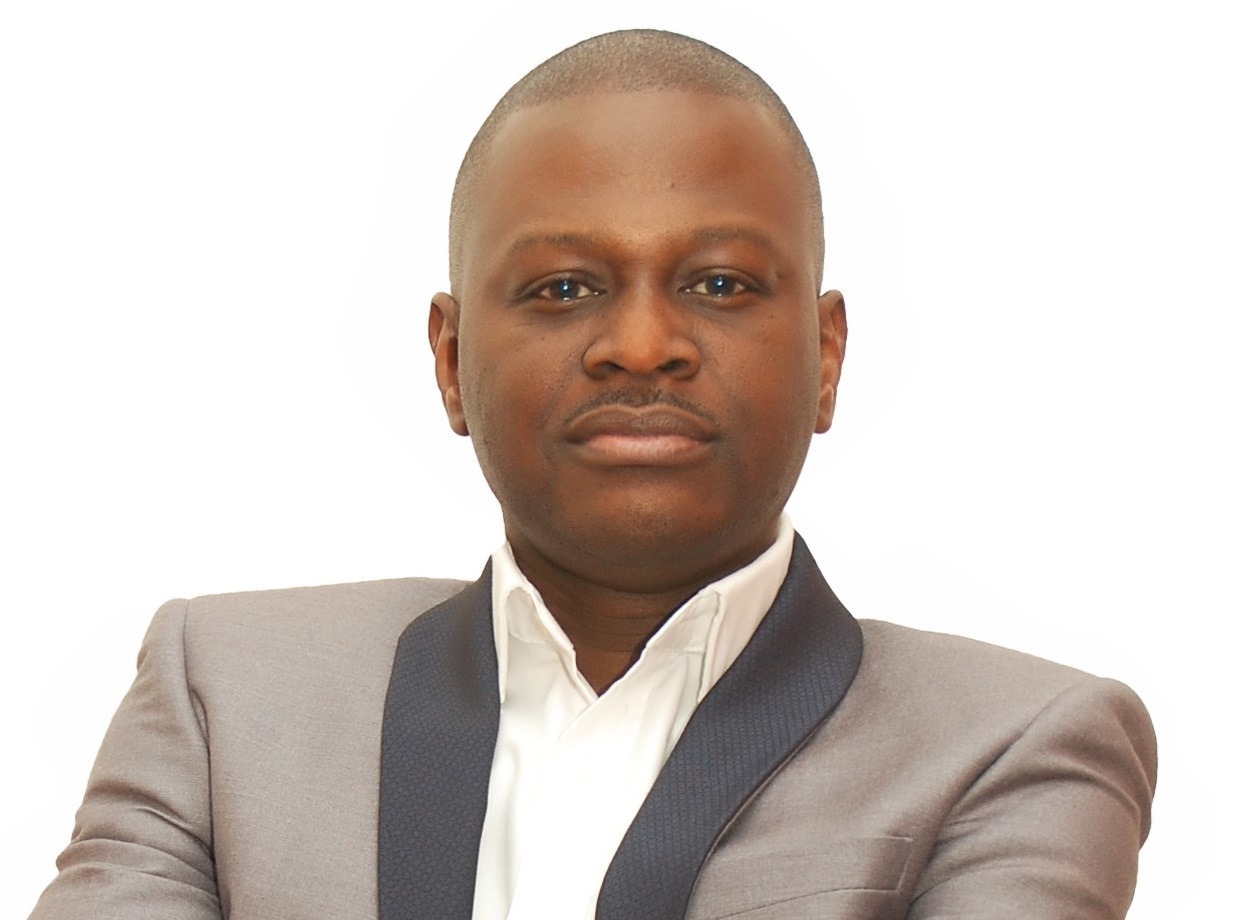 In fact, he has spent the better part of the last few years exploring the security issues faced by Electronic Funds Transfer (EFT) and Financial Transaction Systems (FTS).
He has presented the outcome of his research work at several conferences; including the Information Security Society of Africa (ISS), the forum of the Committee of Chief Inspectors of Banks in Nigeria, the apex bank – Central Bank of Nigeria (CBN) as well as 13 of the top 15 financial institutions in Nigeria.
In his professional life, Seyi, as he is otherwise called, sits on the board of two companies. In addition to being the technical director, he holds a vital position as the head of Security Assurance and Information Risk Management at Digital Encode Limited an information security advisory and assurance company, not only performing various technical security assessments and digital forensics but also providing technical consulting in the field of security design and strategic technology reviews for top notch local clients.
He has over the years developed an in-depth knowledge of security modeling which has hitherto improved his ability to initiate, perform and deliver world class enterprise security services that add veritable value to the corporate goals and objectives of organizations.
Dr. Akindeinde is the author of the Open-Source Security Assessment Report (OSSAR) – a model framework for reporting and presenting enterprise security assessment findings. He is a speaker on matters bordering on information security, and has presented technical papers on a wide range of IT security and risk management topics for a number of high-profile financial service providers at different retreats and forums.
He has delivered several information security and ethical hacking training courses to delegates from diverse industries including finance, manufacturing, oil and gas, telecoms as well as State and Federal Government Agencies.
The Digital Encode co-founder has administered security analysis and penetration testing courses to representatives of the National Assembly, DefeFidelity Bank Intelligence Agency (DIA) and Office of the National Security Agency (NSA) through the annual Hacker Counterintelligence Program (HACOP) where he's been involved as a resident trainer and technical consultant for the last couple of years.
It is accurate to describe Dr. Obadare and Dr. Akindeinde as global icons. They are Nigeria's shinning lights in the cybersecurity space. Their outstanding performances earned the duo Honorary Doctorate Degree in Cybersecurity from Trinity International University of Ambassadors Atlanta Georgia, United State of America.
In recognition of their expertise and contributions to the cybersecurity field, Dr. Obadare and Dr. Akindeinde were honored with Honorary Doctorate Degree in Cybersecurity from Trinity International University of Ambassadors Atlanta Georgia, United States of America.
Introducing a Captivating Transformation: Digital Encode's new Logo
As part of its week-long 20th Anniversary activities, Digital Encode unveils a stunning transformation that is set to redefine its brand's identity: From Information Security Made Simple to Your Trusted InfoSec & GRC Advisor.
https://twitter.com/DigitalEncode/status/1676655059373793288
While still focusing on information security, the company now positions itself as a trusted advisor in governance, risk, and compliance (GRC). They are now keen on helping your organization's strategy for handling the interdependencies between the following three components:
Whereas they have not totally pivoted rather a redefinition of their business scope, Digital Encode has again demonstrated great understanding of the times we are in. As a Governance, Risk and Compliance (GRC) consultancy firm, they are now keen on helping your organization's strategy for handling the interdependencies between the following three components:
corporate governance policies,
enterprise risk management programs and
regulatory and company compliance
GRC emerged as a discipline in the early 21st century when companies recognized that coordinating the people, processes and technologies they used to manage governance, risk and compliance could benefit them in different ways.
Any size organization can use GRC. Developing a GRC discipline is especially important for large organizations that have extensive governance, risk management and compliance requirements and where programs to meet these requirements often overlap.
"Digital Encode has been successful because of the team's ability to invent and reinvent ourselves. You can only be successful like that when you put your customer at the centerpiece of all your actions. We are very clear on the space we want to occupy," Dr. Obadare said in a recent chat with TechEconomy.
"If we look back to 2003, we can say that starting a business is one of the most thrilling, yet challenging endeavours one can embark on. The excitement of turning an idea into a successful company is often dampened by the numerous obstacles, but Digital Encode has stood the test of time. We are fortunate to have a team of young people who share our values and have the skills and experience needed to help us achieve our goals. Our eyes are set on the next 20 to 50 years and beyond," said Dr. Akindeinde.
We kick-started Digital Encode's 20th anniversary on Saturday the 1st of July, 2023 by visiting Hearts of Gold Children's Hospice to share love and celebrate 20 years of God's goodness and immense favor.#GivingBack #CSR #HeartofGoldChildrensHospice #ThankYouJesus pic.twitter.com/j5Tkpj1a2l

— Digital Encode (@DigitalEncode) July 3, 2023
The lessons from Dr. Peter Obadare and Dr. Oluseyi Akindeinde for budding entrepreneurs are: Be patient, keep trying, and invest in your business. Rome, they say, wasn't built in a day. It takes time and money to build a business and make it successful. Be prepared for a few years of hard work, double shifts, and no money while your business is growing. It will be worthwhile in the long run.
Happy 20th anniversary to Digital Encode
Celebrating 20 Years of God's Engracement! pic.twitter.com/fMvsJdRDZx

— Digital Encode (@DigitalEncode) July 3, 2023
*Peter Oluka is a media practitioner and the Editor of TechEconomy. He writes from Lagos