In order to launch a first-of-its-kind airtime trading marketplace across Tanda's network of 40,000 agents, Fonbnk, the web3 on-ramp that enables Africans to easily obtain cryptocurrency assets by exchanging their airtime credits, partnered with Tanda, a Kenyan independent agent and merchant network platform.
In accordance with the agreement, Tanda representatives and sellers in East Africa will be able to operate as airtime "market makers" and get access to new revenue sources by purchasing and reselling prepaid airtime on the distributed exchange of Fonbnk.
Tanda's co-founder and CEO, Geoffrey Mulei, stated in a statement that the company's cooperation with Fonbnk "has the potential to be a game-changer, particularly in terms of driving user growth and monetization." The novel bridge protocol created in collaboration with Fonbnk, which transforms prepaid airtime to digital currency – a first in the industry — is what makes this alliance so intriguing. DeFi is now possible thanks to this innovative method, which has the potential to change the finance industry. I'm excited to be a member of this alliance and am looking forward to the possibilities it offers Tanda and Fonbnk.
The partnership demonstrates the growing interest in DeFi solutions across the continent and significantly increases Fonbnk's market share in Africa.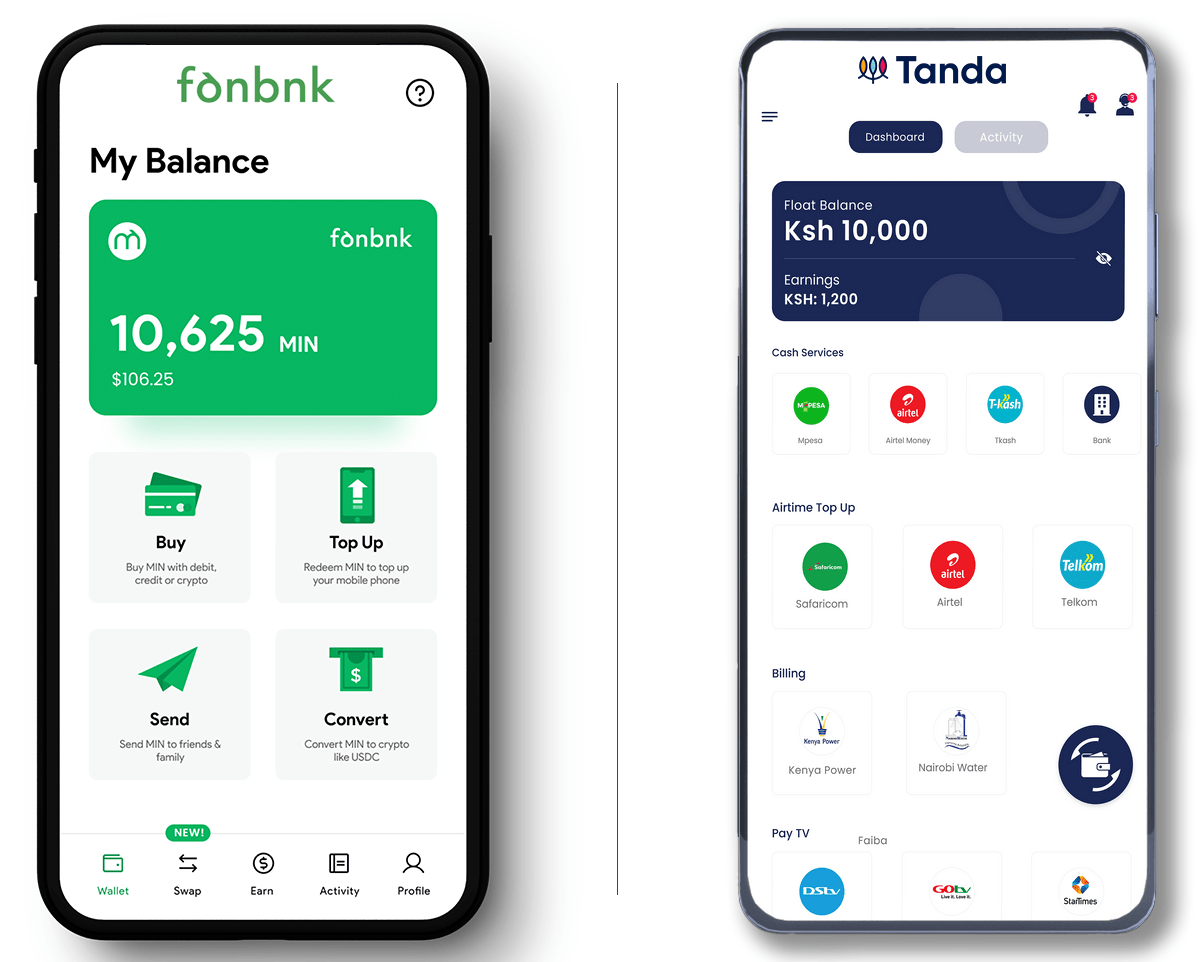 With the help of this partnership with Tanda, thousands of merchants, agents, and microbusiness owners throughout the continent will be able to supplement their income by taking part in the web3 economy, regardless of their banking situation.
Prepaid mobile SIM cards are among the most widely used technologies on the continent, despite the fact that the World Bank's most recent statistics show that nearly 50% of individuals in sub-Saharan Africa are financially excluded. Fonbnk uses the widespread use of SIM cards and the fresh possibilities presented by web3 advances to reevaluate financial inclusion on the continent.
"Consider the possible effects of merging the mobile payment system M-Pesa with the automated market maker for decentralized finance, Uniswap. That is precisely the innovative solution that Fonbnk has created, and it may have the ability to completely transform financial inclusion in Africa, according to Christian Duffus, Co-Founder & CEO of Fonbnk.
Fonbnk recently completed a seed extension round with participation from Adaverse, an African-focused cryptocurrency venture fund; Commerce Ventures, a San Francisco-based fintech investor; and Gaingels, a top diversity-focused angel syndicate, on the strength of nearly 4000% year-over-year growth of new wallets and a greater than 300% increase in direct revenue.
Fonbnk is now on track to generate over $100 million in GMV as part of its unique Web3 on- and off-ramp partnerships across all the leading Sub-Saharan African economies.