A Nigerian, Dr. Obadare Peter Adewale, Co-founder/Chief Visionary Officer (CVO), Digital Encode Limited, has emerged as Forbes Best of Africa Outstanding Digital Trust Leader of the Year 2023.
The award is another testament to Dr. Obadare, a well-recognized subject matter expert with numerous successful engagements to his credit in Africa.
A letter of notification of his nomination, signed by Mark Furlong, President, Custom Solutions Media, for Forbes Media, reads: "Through its awards, Forbes acknowledges and celebrates Dr. Obadare as among exemplary leaders, top businessmen, political leaders and dynamic personalities with records for far-reaching impacts and positive contributions to the development of their respective countries, sectors and industries".
"Forbes wishes to commend your work as the co-founder and chief visionary officer (CVO), Digital Encode Ltd, a reputable company with successes around the globe", Furlong wrote.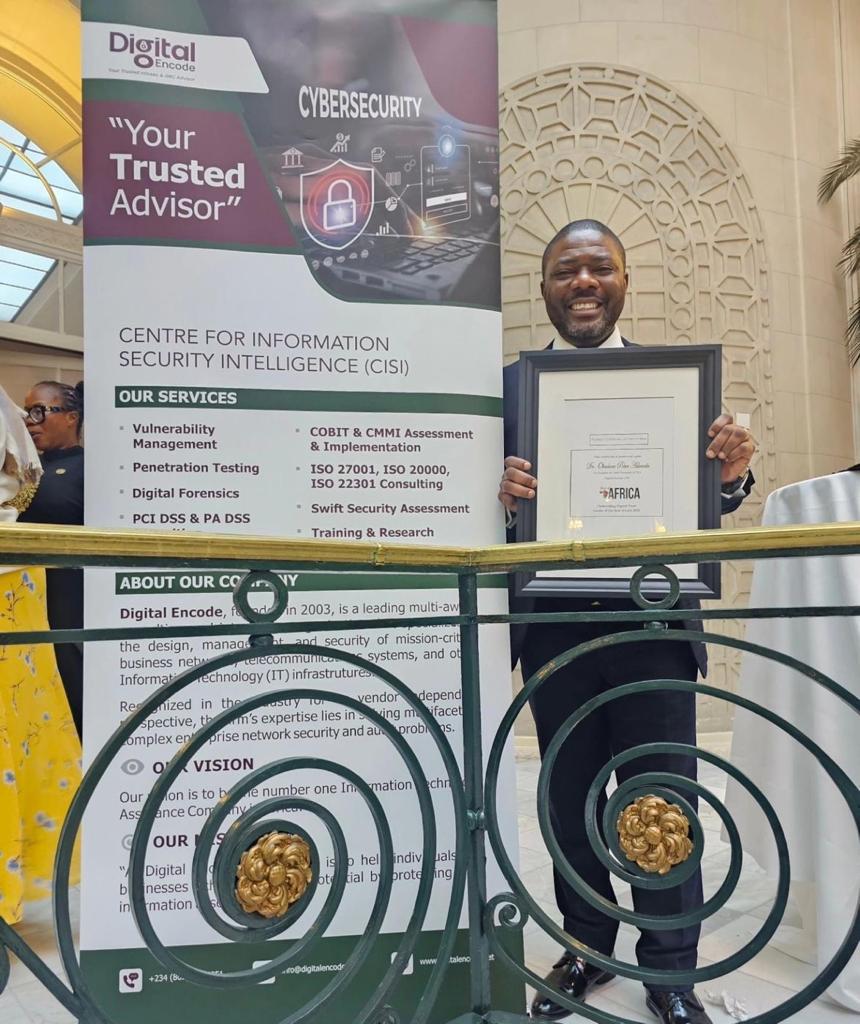 Dr. Obadare was honoured with the prestigious award at the Waldorf Hilton Hotel, London, United Kingdom on the 18th of July, 2023, during the FIN/Forbes Best of Africa Awards Reception.
The ceremony was graced by dozens of the business community leaders, policy makers, entrepreneurs, politicians, opinion leaders, the media, Forbes' partners and international investors.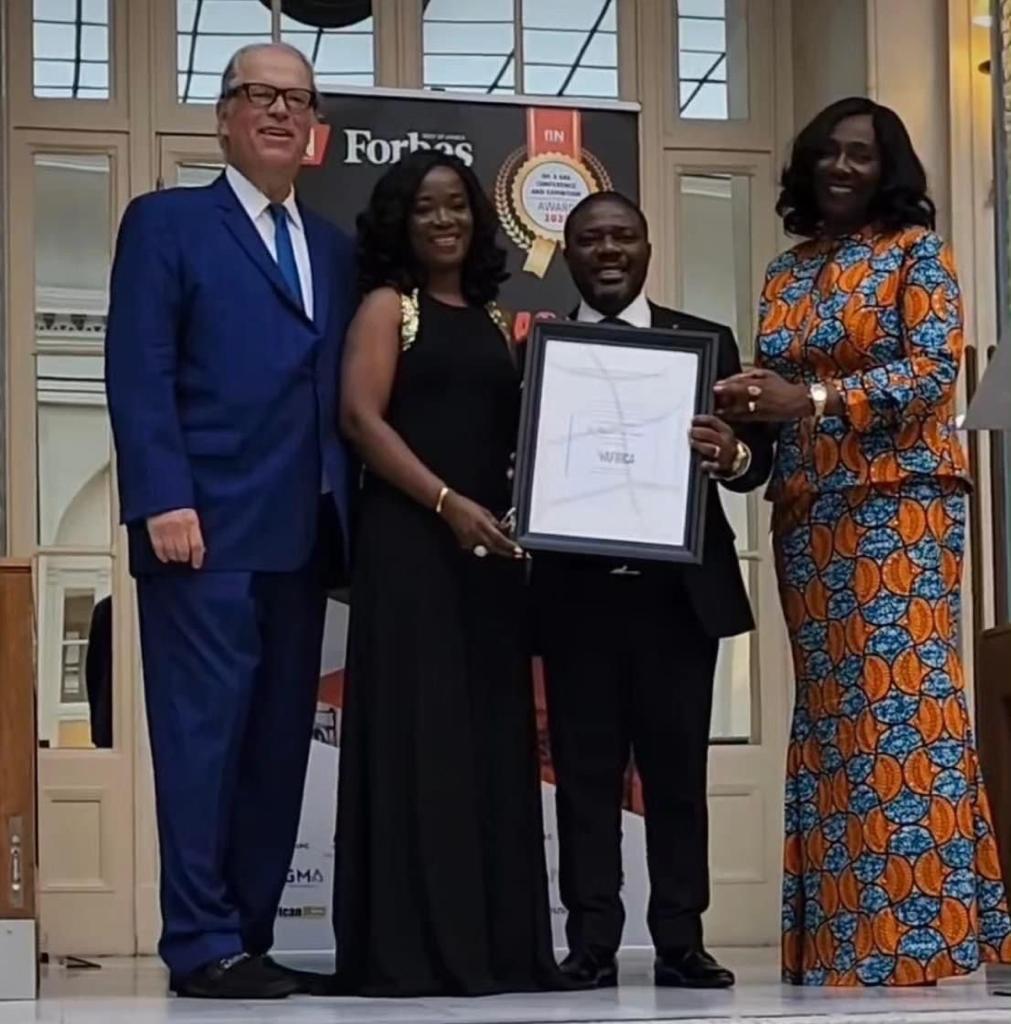 Speaking shortly after receiving the Forbes Best of Africa Outstanding Digital Trust Leader of the Year 2023, Dr. Obadare commented that, it was one of the best experiences of his professional career.
In his words: "I am truly honored and exhilarated to receive this award. It is truly one of the best experiences in my professional career.
"It is a great privilege that Forbes nominated me for this honour. My utmost respect goes to my family, whose encouragement has enabled me to go all the way."
"The most profound recognition goes to the entire Digital Encode team for their collaboration over the years.
"I am delighted to have received such recognition. I believe this award will further boost Digital Encode vision of becoming the next Cybersecurity Unicorn".
Dr. Obadare Peter Adewale is a seasoned Multi-Award Cybersecurity & GRC expert with over 56 (Fifty-Six) international professional certifications to his credit, Master of Science in Cybersecurity, Liverpool Unversity, UK, and was awarded Honorarary Doctorate Degree in Cybersecurity from Trinity International University of Ambassadors Atlanta Georgia, United State of America.
He is arguably the most "Credentialed" PAN-African Digital Trust Leader, CyberSecurity Strategist, GRC Thought Leader & Global Technopreneur. A Fellow British Computer Society (FBCS), Fellow Institute of Management Consultants (FIMC), Fellow Institute of Information Management (FIIM), Fellow Enterprise Security Risk Management (FESRM), Fellow Institute of Brand Management (FIBM), Chartered Information Technology Professional (CITP -UK), the First PECB Certified Data Protection Officer (CDPO) in Nigeria, the First PECB Lead Pentest Professional in Nigeria, First Global PECB Certified Digital Transformation Officer (CDTO), the First Ec-Council Licensed Penetration Tester (LPT) in Africa , First Ec-Council Certified Blockchain Professional in Africa, Second COBIT 5 Certified Assessor in Africa,  Payment Card Industry Data Security Standard Qualified Security Assessor (PCI DSS QSA), Forbes Technology Council Official Member.
Peter is a well recognized subject matter expert with numerous successful engagements to his credit in Africa. His skills and experience spans Data Privacy, Data Protection, CyberSecurity, Information Security, Vulnerability Management, Penetration Testing, Computer Forensics, Business Continuity, I T Governance, Risk Management and Compliance.
He is a Platinum Team Member of Open-Source Security Testing Methodology Manual (OSSTMM), as well a Senior Member Of Risk Managers Association of Nigeria (RIMAN).
He is an alumnus of FATE Foundation and US Department of State Exchange program.
He is also a distinguished alumnus of executive education at Harvard Business School, Harvard School of Government, MIT Sloan School of Management, MIT Professional Education and Oxford University – Said Business School, amongst other laurels.